Student Leaders
The student leaders dedicate themselves to fulfilling their responsibilities, providing schoolmates with excellent and faithful services, so as to help them engage in the campus life.
Student Union
The Student Union is a student-led organisation devoted to cultivating unity on campus. Elected annually, the Student Union serves as the bridge between the school management and the students to improve the campus and students' welfare. Moreover, activities are held to strengthen the sense of belonging in being a carmelian. The Student Union members can nurture various talents by running elections, organising activities, and being student-teacher liaisons.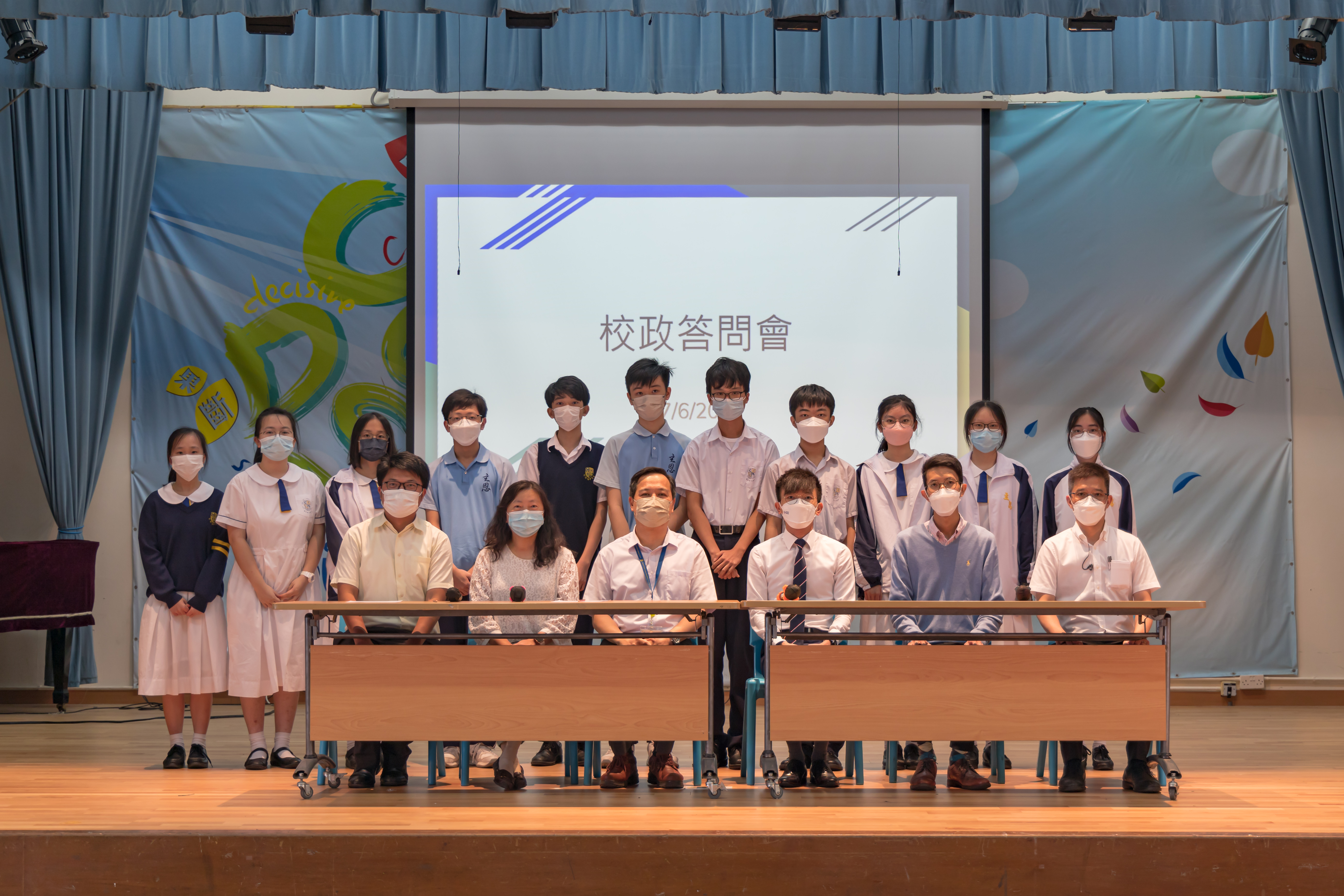 Prefect Team
The team aims to:
serve as faithful leaders and bridge between the school Discipline and Moral Education Committee and schoolmates;

act as role models helping to foster a harmonious and disciplined campus; and

promote moral values and the importance of being responsible and righteous citizens.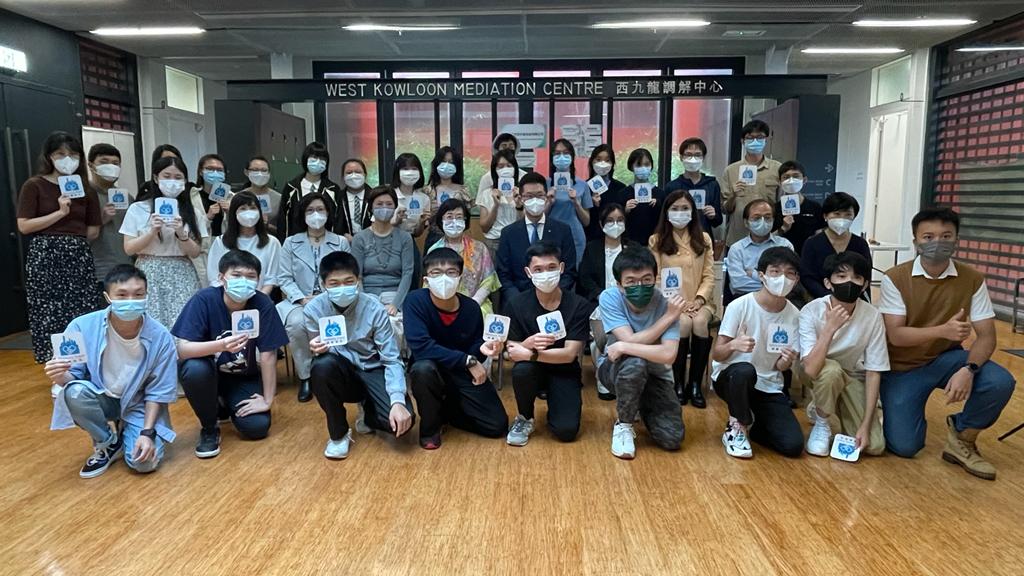 Big Brothers and Big Sisters
The team aims to:
serve as role models, keepers and mentors to our S.1 students;

facilitate the process of our S.1 students adapting to the new school life and help them cultivate independence and a sense of belonging to our school; and

achieve the goal of mutual encouragement and learning between our seniors and our S.1 students.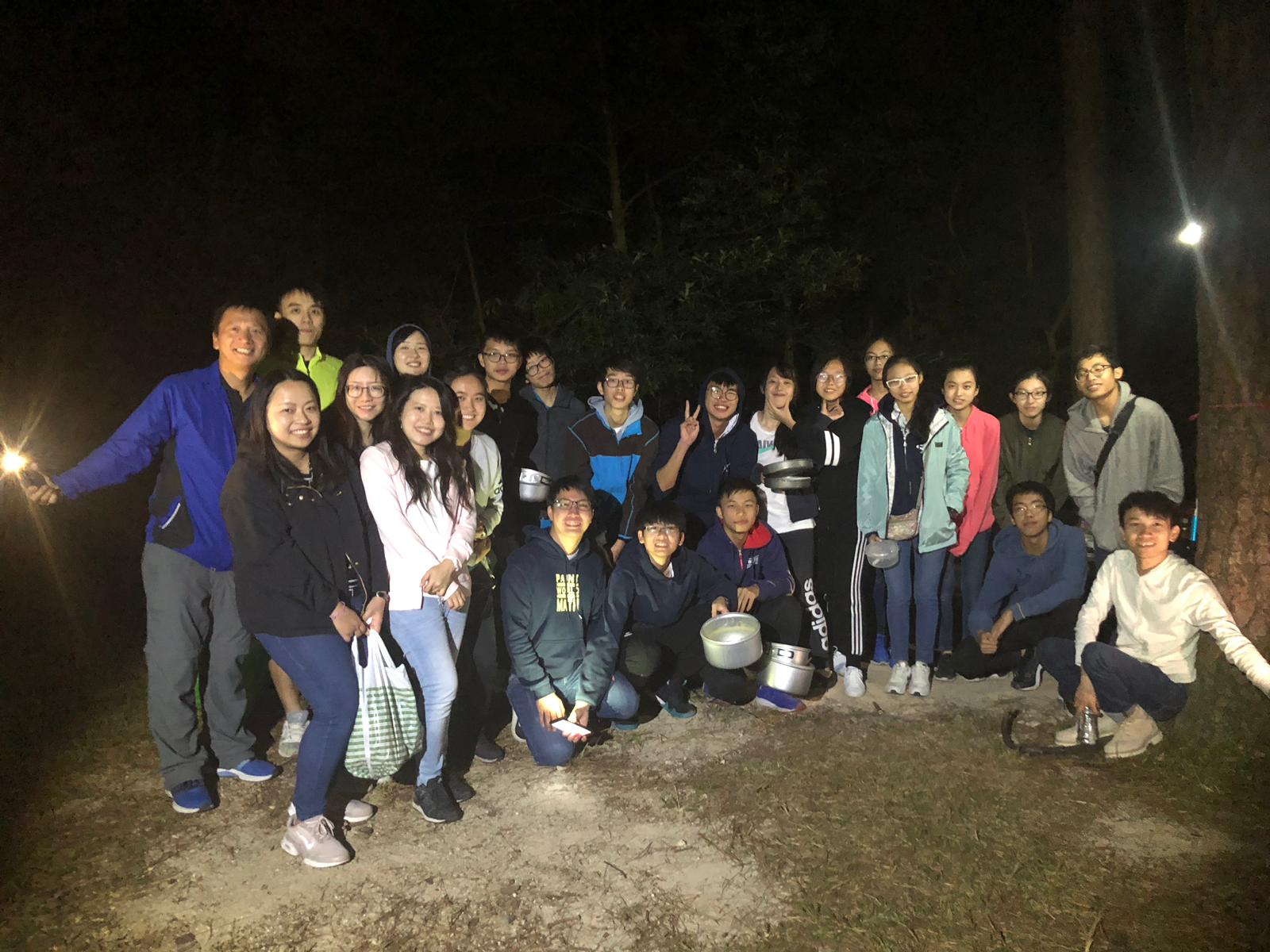 House Captains
House captains are important student leaders of the school. They are responsible for leading the house's cabinet, assisting in organizing and leading students to participate in different activities in the school. Among them, the house captain needs to organize and encourage house members to participate in various inter-house activities and competitions in order to promote the spirit and build the sense of belonging of the house members.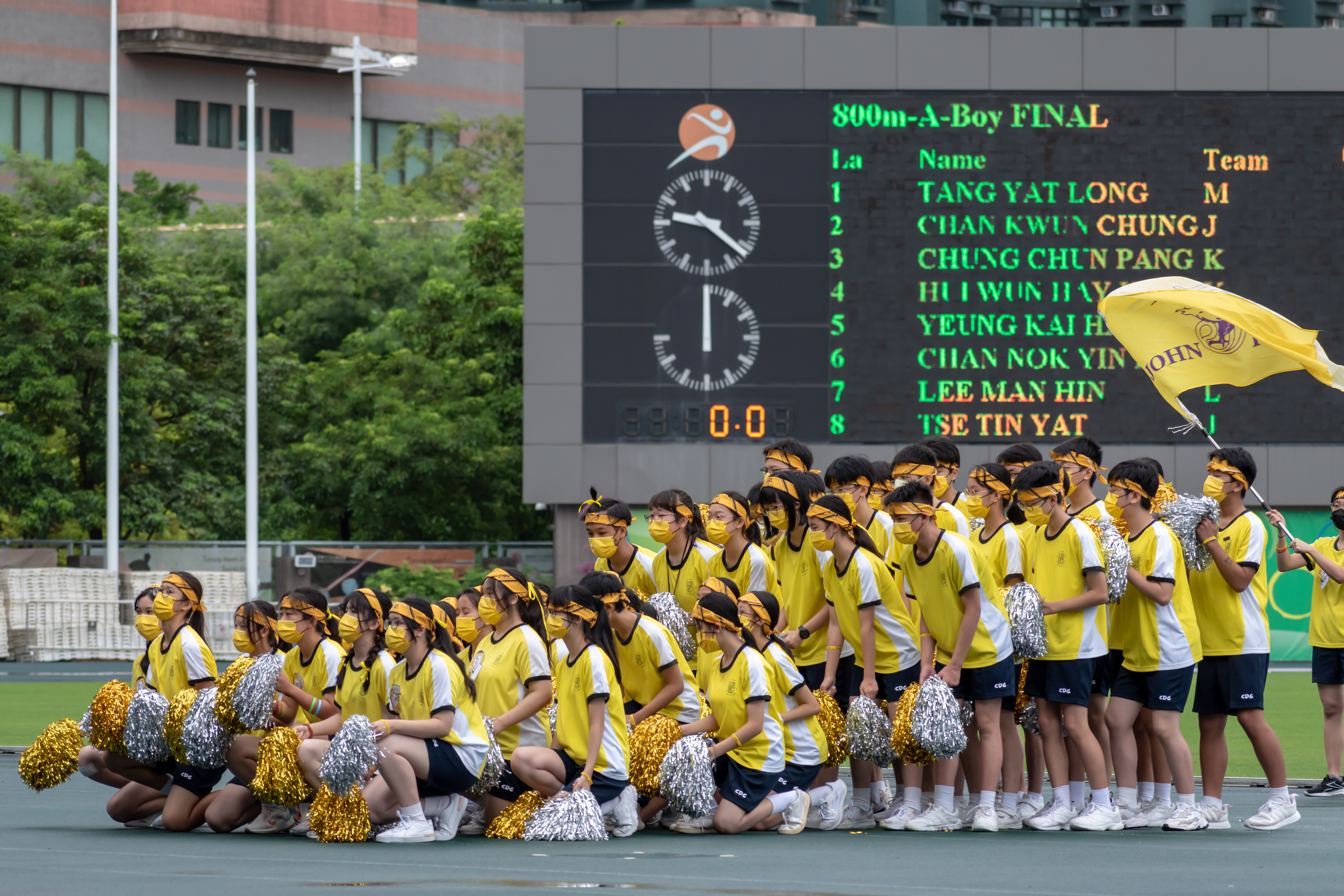 School Ambassadors
The School Ambassadors are a team of student leaders who are committed to and enthusiastic about serving the school. Sincere to share and patient to listen, the School Ambassadors are responsible for promoting the school to prospective students, their families and the general public, ensuring them to feel welcomed on our campus. With trainings on communication and social skills, the School Ambassadors actively participate in various activities including:
Sai Kung PTAs School Tour

School Expo

Primary School Visits
Through the above activities, not only do the School Ambassadors help to build the goodwill of the school, but also their confidence and self-growth are fostered.
English Ambassadors
Our English Ambassadors are a team of dynamic and versatile lovers of English who promote the use of the language actively through a host of English activities. They make and execute plans for English Speaking Wednesdays and English Speaking Activity Days and promote the activities using multimodal means such as high-quality speeches, videos and artwork.
To empower the English Ambassadors to carry out their duties, they are encouraged to join external courses and competitions to boost their confidence and polish their skills in public speaking. Led by our NET, they are also given ample opportunities to act as pioneers among their fellows to showcase their wide range of talents, namely organising creative activities, making speeches, news anchoring, journalistic writing, video shooting, busking and beautifying the campus in the hope of allowing every member of the school to be fully immersed in an environment conducive to conversing in English. Team building is emphasised with a series of gatherings like planning and evaluation meetings as well as training camps.
Through these initiatives, leadership and coordination skills of English Ambassadors are hugely fostered, and their sense of accomplishment and confidence are thereby enhanced.